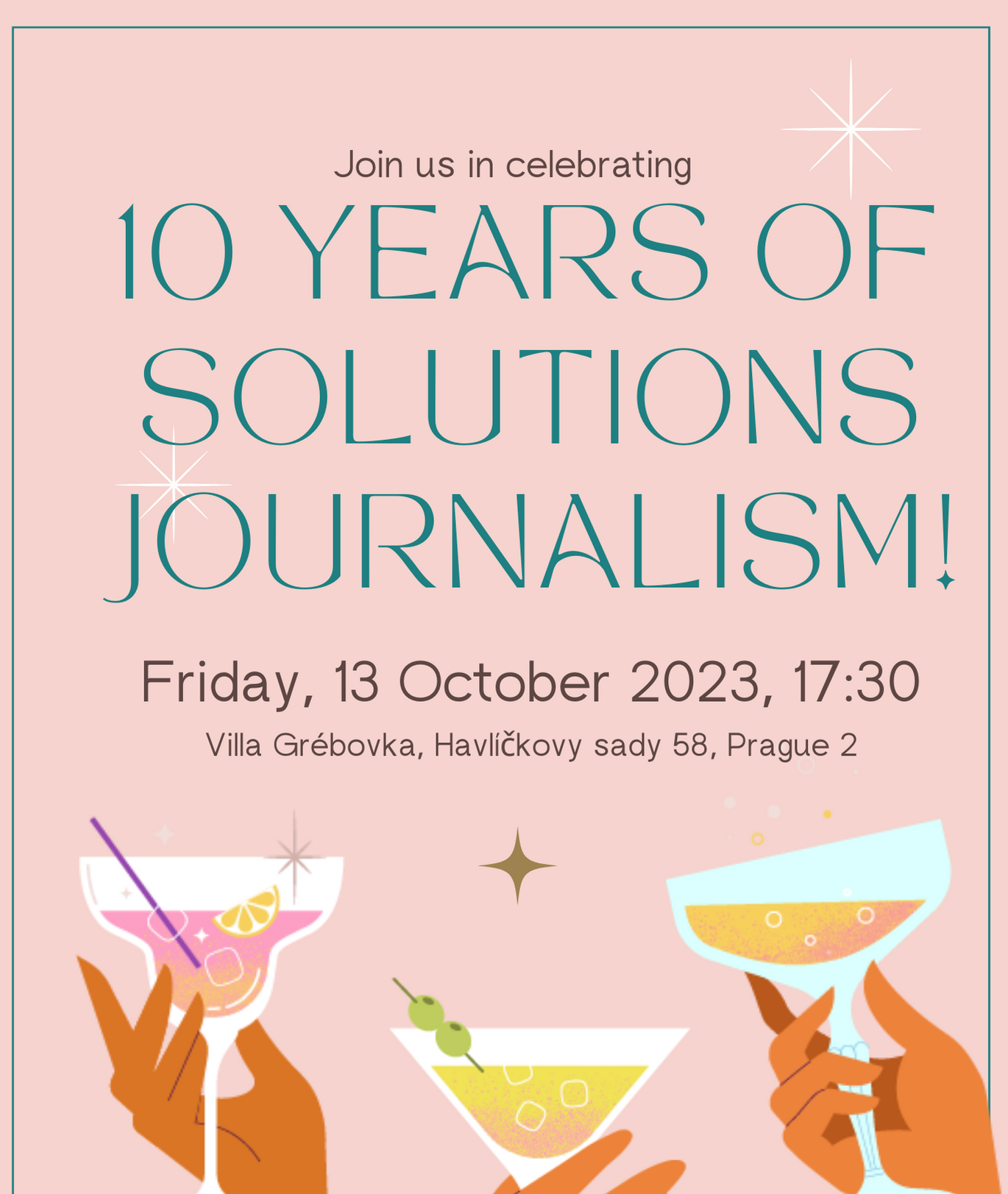 Our dear friends and partners at the Solutions Journalism Network mark their 10th anniversary this October! What a great reason to celebrate!
It all started back in October 2013 with the collaboration of the SJN and the Seattle Times to create Education Lab. Ten years later, so much has changed! (Not Ed Lab, though. It's still going strong at the Seattle Times!) Solutions journalism became international, and we are honored that we at Transitions have been part of the effort to bring it to Central & Eastern Europe and beyond.
So, let's party (if you are in Prague or nearby)!
When: Friday, 13 October 2023, 17:30
Where: Villa Grébovka, Havlíčkovy sady 58, 120 00 Praha 2
Stay tuned for more information and a registration form to participate in the event.