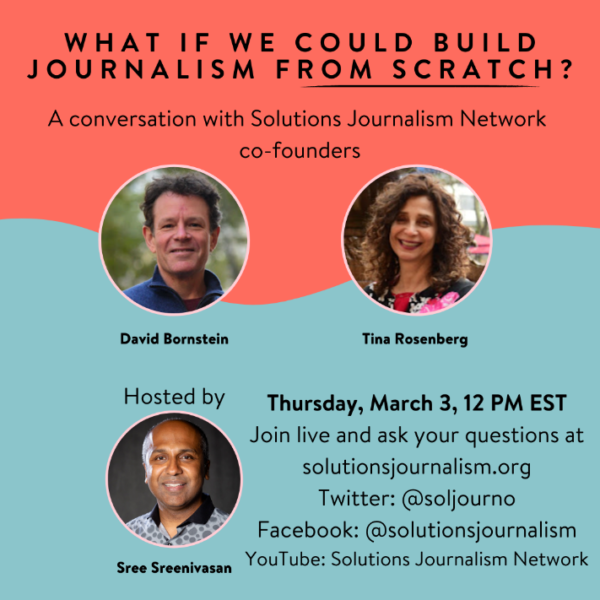 Follow the conversation with Solutions Journalism Network co-founder
In the last few decades, while journalism's business and dissemination models have been completely transformed, very little has changed about its content. Journalists need to ask themselves: How do we define "news" to truly serve our communities?
Solutions journalism is one answer. How can we use this form of journalism to draw out what the world needs? Steady research shows that solutions stories are what news consumers want, but there can still be real resistance from journalists.
Solutions Journalism Network's Co-founders Tina Rosenberg and David Bornstein discussed the future and possibilities of journalism with Sree Sreenivasan and you can watch the disscusion here.
⁠