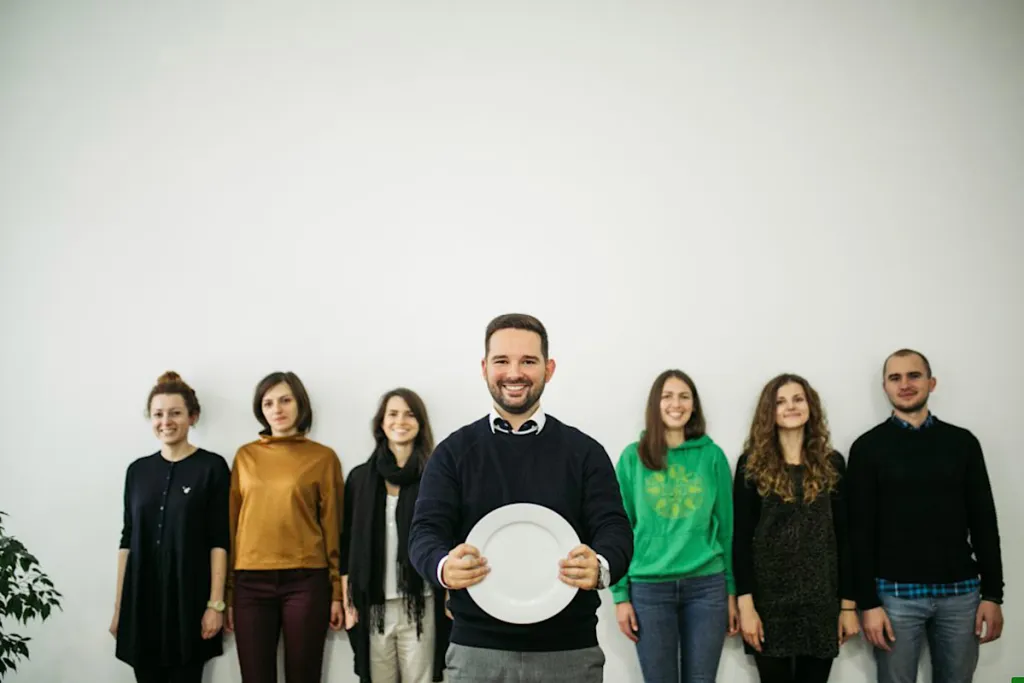 Every year Transitions provides several journalists with microgrants and mentorship that help them produce and publish their solutions stories. Read how one of our alumni, Anna Romandash from Ukraine, summarized her experience with writing a solutions story.
Writing a solutions journalism story did not feel very different from writing a regular journalism story because I am always looking for solutions in my work. I don't want to provide the readers only with criticisms, but also with constructive approaches and ways to deliver positive change. I think it is an important role of journalism nowadays to promote solutions and success stories to make them more visible and inspire similar transformations. I have always been trying to write stories similar to solution journalism even though I didn't know much about this term/area of journalism. Now that I know about it, I have a clearer understanding of the end result and I can deliver stories that are more in-tune with the solution journalism concept.
It was more complicated to do a solutions journalism story in the sense that I had to show the limitations of the solution without "destroying" the solution completely, so it still looked like a good method of doing something. It was also difficult to balance so many different voices in one short story given that there are many stakeholders, differing opinions, and views that often contradict one another. So, length can be seen as another limitation because I also did not want to produce an overly long read.
When working on a solution journalism story, I recommend that other journalists describe their solution/story idea to family members and friends who can be impartial and honest about the topic. Do they find the solution useful? What is it that makes them uneasy about the solution? Would they use it or recommend it to others? Why? By talking to others, you get a sense of how the local community may feel about certain solutions. When you are writing a story about a topic you've investigated in-depth it is hard to be impartial. With the help of outside perspectives, you can distance yourself from the topic and see the flaws of the solution more clearly. It also helps to find experts who can expand upon and explain these criticisms. I think there is always a bit of a risk of falling in love with the solution, but as journalists, we have to keep our emotions in check and see a solution as a good idea with room for progress.
I would definitely like to do another solution journalism story because I think it is a very important journalistic form. In an era of opinions and fast news, how do we bring our attention back to the smaller communities and highlight some of the positive stories that are happening? My answer is definitely solutions journalism. I would like to focus on sustainable and hyperlocal solutions and talk about community ownership. I am currently working on a story about a volunteering movement that is changing how the medical system works in Ukraine. I would like to work on solutions stories that highlight the contemporary impact and look a little bit into the future as well as have those "what ifs" – so they show what would have happened if it was not for a specific solution.
To improve my work next time, I would need to have stricter deadlines for myself, my mentor, and my editor. I would also need very clear guidelines for what is to be delivered. This would make it easier for me to structure my work and write a story that captures the spirit of the solution the most. I also think that I have conflicting feelings about the purpose of solutions journalism. I understand that we should not idealize the solutions we write about, yet I think it is important to deliver positive stories that help follow that motivate other communities to follow similar paths towards transformation. In a way, solutions journalism should act as a call-to-action. After reading our stories, other people should want to find solutions too. 
Anna´s article From Waste to Resource was published in TOL Magazine in March 2021.